Scout Basketball. SNC Championship. After 4+ quarters, the Scouts end up as SNC Runners Up. Final score FC 46, DC 45. Unbelievable heart and toughness shown by both teams. What an amazing run by our guys! So proud!! #dcscouts

ZAVODNYYYYYYY!!

Scout Basketball. SNC Championship. WE'RE GOING TO OVERTIME! Denker and Svoboda force a huge turnover in the last minute, Dubbs gets a bucket in the lane, the game is tied 41-41, and we're gonna need 4 more minutes to settle who the best team in the SNC is! #dcscouts

Scout Basketball. SNC Championship Game. Hotly contested 3rd quarter. Scouts are struggling to find a rhythm, but defense is keeping us in it. Scouts trail 33-29. One quarter left to grab a championship! it's now or never! #dcscouts

Scout Basketball. SNC Championship Game. Competitive 2nd quarter as both teams make adjustments. Panthers finish with a flurry, and cut into the Scout lead, but at the half, Scouts still lead 25-21. #dcscouts

Scout Basketball. SNC Championship Game. The atmosphere in Utica is ELECTRIC! At the end of one quarter, Scout Men lead Fillmore Central 15-5. Scouts scoring in the paint regularly thus far. #dcscouts

Scout Basketball. Scout Women fall in a consolatiom game of the SNC Tournament to Sutton. It was a spirited and physical game. Scouts matched their intensity, but were cold shooting. Final Score DC 32, Sutton 40. #dcscouts

The women's district wrestling tournament starts at 10:00 a.m. Saturday. Cadence, Sidnee, and Grace all went 2-1 on day one and advanced to day two.

Scout Basketball. Semifinal game changed in the 2nd quarter. Despite being down 10+, Scouts tightened up defensively, and started attacking on offense with regularity. If you want to see our 2nd half shot chart, basically color in the whole lane. #dcscouts

Scout Basketball. SNC Semifinal. Scout Men are going to tue Championship Game! DC overcomes 15 point deficit to prevail 55-49 in OT! If you weren't here, where were you?? #dcscouts

Scout Basketball. SNC Quarterfinals. Scout Women fall to Thayer Central 37-30. It was a close and hotly contested game throughout. Scouts had to foul late, and the Titans made their free throws. Credit to the victors. #dcscouts

Amazing job today by these 11 Scout musicians at the UNK Honor Band and Choir Festival! Wonderful performances Hayleigh, Joey, Hailie, Tristan, Angel, Dominic, Hunter, Cassidy, Ava, Autumn and Kathryn!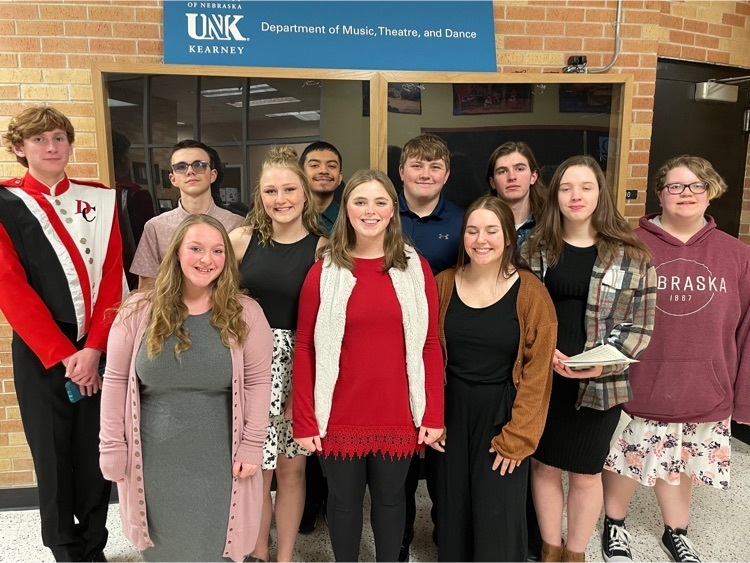 Scout Basketball. SNC Tournament. DC Women advance with a 44-27 victory over visiting Fairbury. Scouts will play Thayer Central tomorrow. Details forthcoming tomorrow. #dcscouts
The Explorers took the court at halftime on Saturday! The 3rd and 4th graders had fun battling each other in a scrimmage. At the other end, 1st and 2nd grade boys were showcasing their dribbling, passing, and shooting skills. A great varsity game for these kids to watch too!!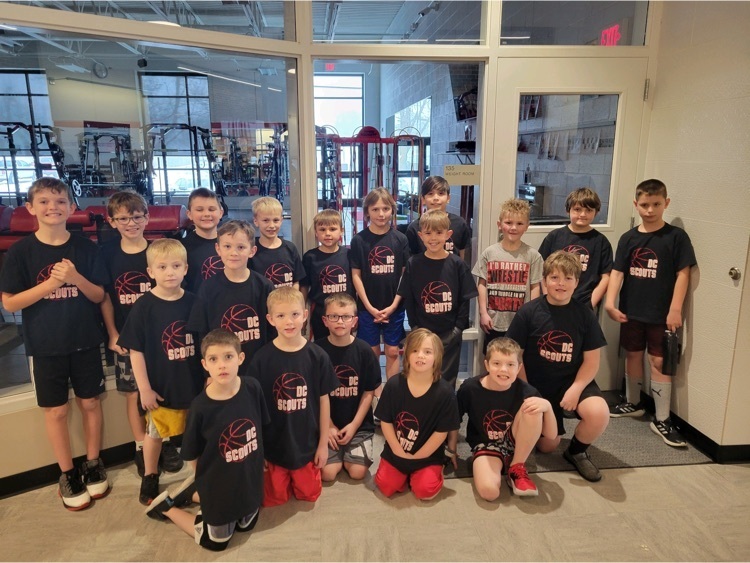 Scout Basketball. After a somewhat lackluster 1st quarter, DC Men crank up the dedensive pressure, finish tue half on a 12-0 run, and ride the momentum to a 62-44 victory. Very good intensity on defense throughout. #dcscouts

Scout Basketball. Despite being behind 10-0 at the end of the 1st quarter, DC Women battle back for a rousing 31-27 victory over visiting Thayer Central. Once again, the Scouts made the necessary adjustments and showed the toughness it takes to win! #dcscouts

The Scout MS Quiz Bowl team is ready to compete at Concordia Lutheran today. 🧠✨ #GoScouts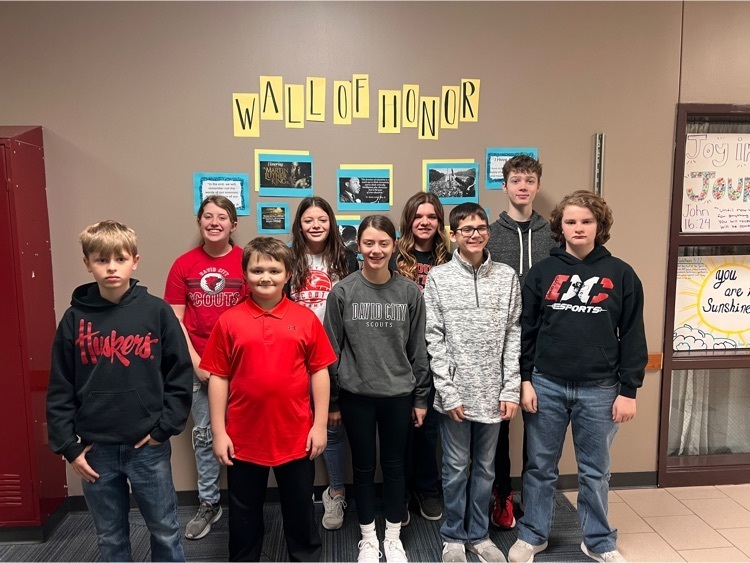 The women's wrestling team competed in a tough Raymond Central tournament tonight. Layani Kasik and Grace Eickmeier both took 3rd and Sidnee Busch finished in 4th.

Congratulations to these 7 Scout musicians on an outstanding performance at the Heartland Junior High Choral Festival today!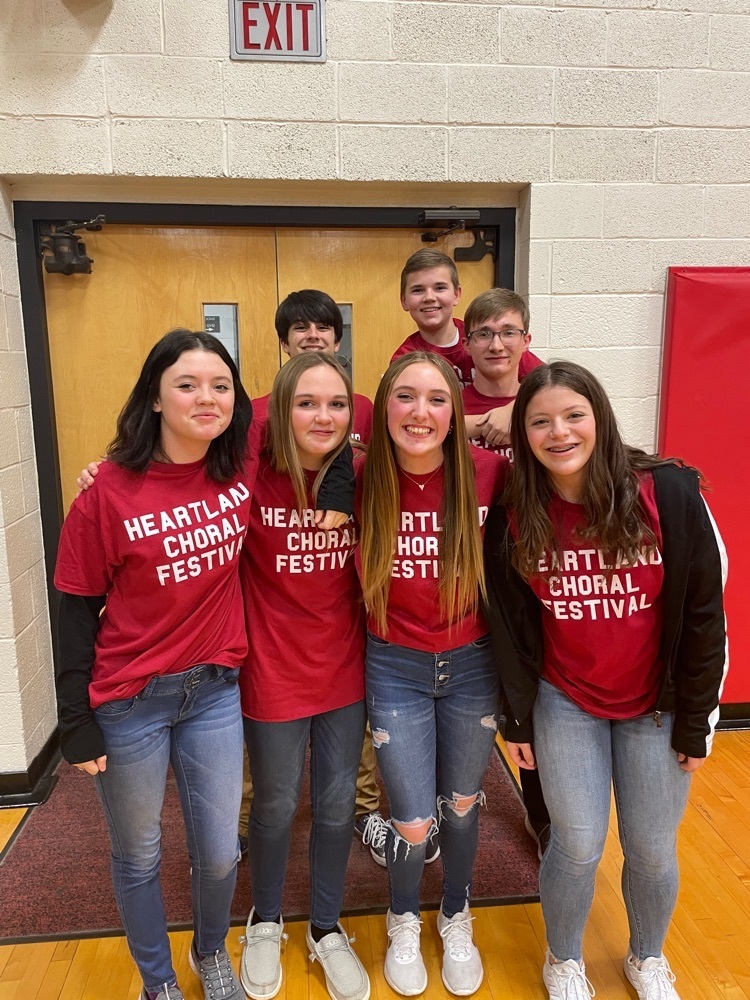 Scout Basketball. DC Men played hard at Central City tonight, but ice cold shooting kept us from the result we were hoping for. Final score - Scouts 31, Bison 57. We play at home Saturday vs. Thayer Central. #dcscouts