Congrats Mikah Mittleider, Valori Olson, Sidnee Busch, and Kaylee Dresch-qualifiers for the state speech meet. Mikah placed 3rd in extemporaneous and 2nd in OID, Valori 1st in persuasive and 2nd in extemporaneous, Sidnee and Kaylee 2nd in OID.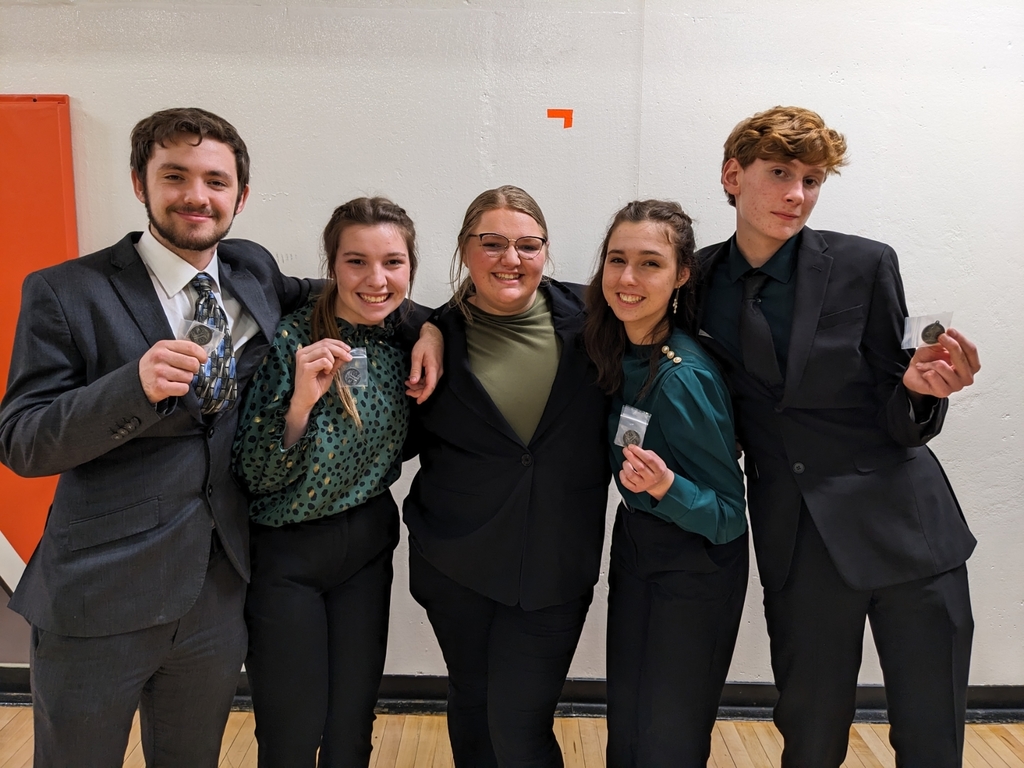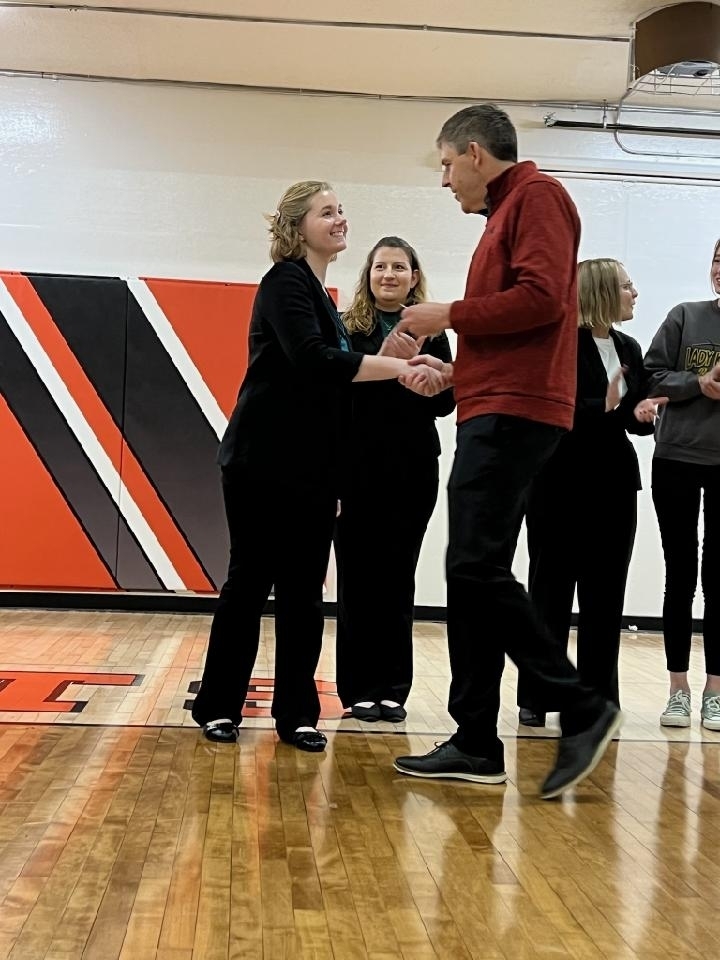 Congrats Joey Scribner, Hannah Scribner, and Natalie Summers-qualifiers for the state speech meet. Joey placed 2nd in duet and OID, Hannah 2nd in duet and 3rd in serious, Natalie 1st in informative and 2nd in OID.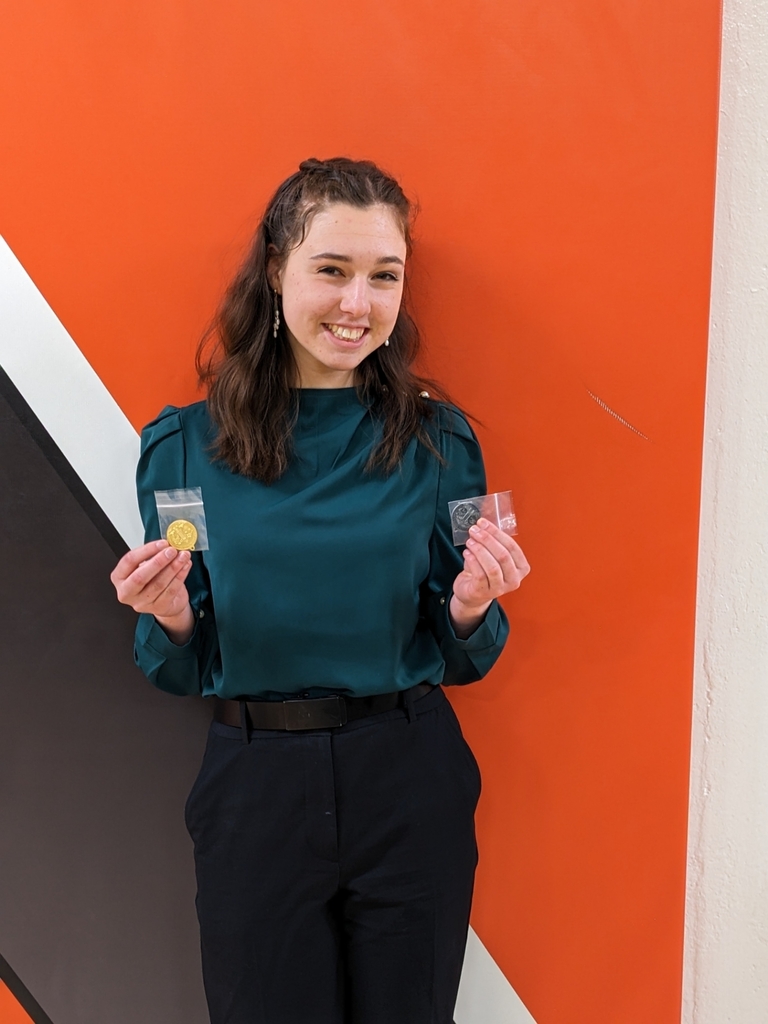 Congrats Keetyn Valentine, Autumn Lindsley, Neil Olson, Brittin Valentine, and Natalie Robak-qualifiers for the state speech meet. Keetyn placed 1st in poetry and poi, Autumn 2nd in entertainment, Neil 3rd in humorous, and Autumn, Neil, Brittin, and Natalie finished 1st in OID.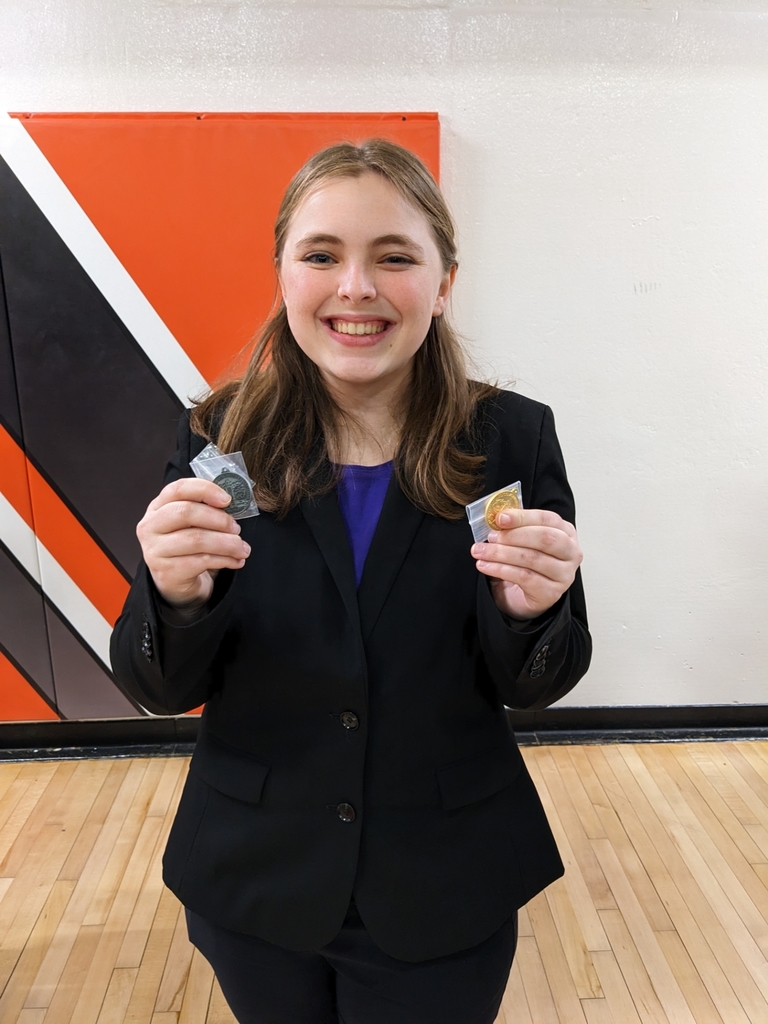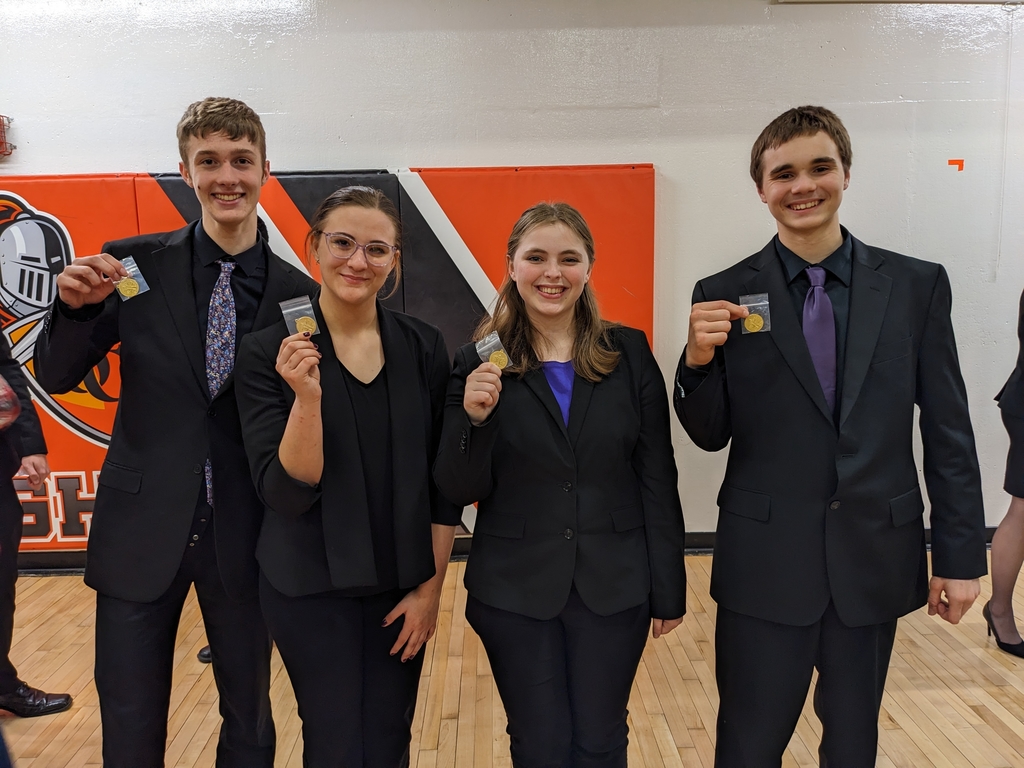 Congrats to Braxton Small, Angel, Carias, and Caroline Slama for qualifying for the state speech meet. Braxton placed 1st in serious and duet while Angel finished first in humorous and duet. Caroline placed 2nd in persuasive.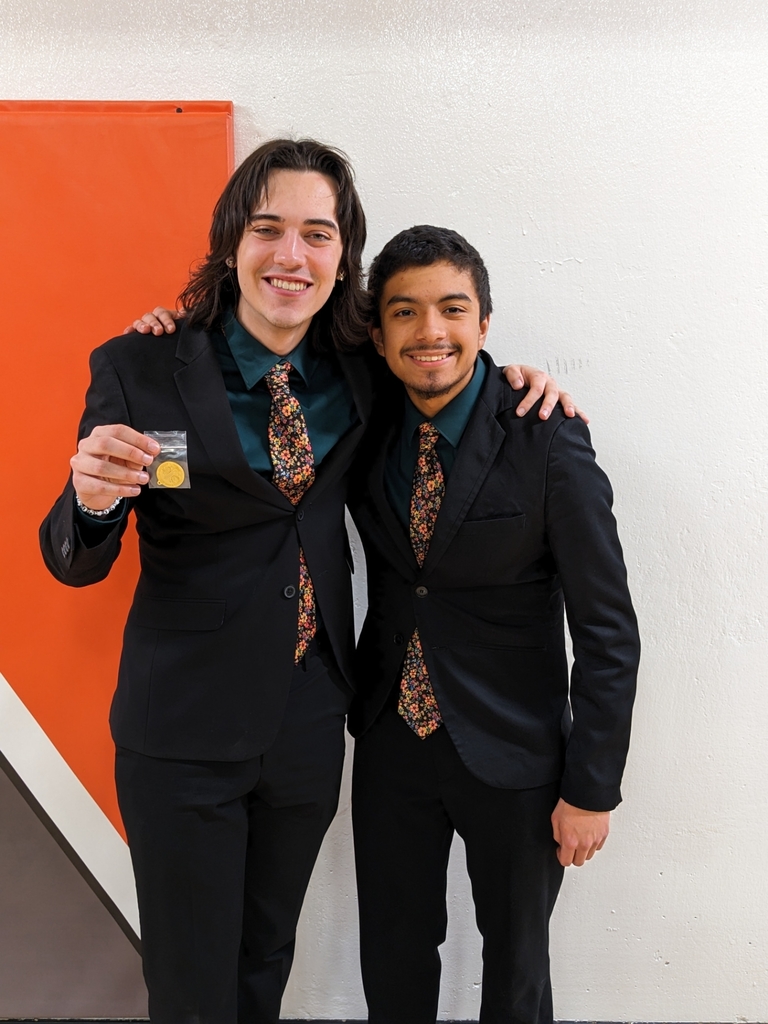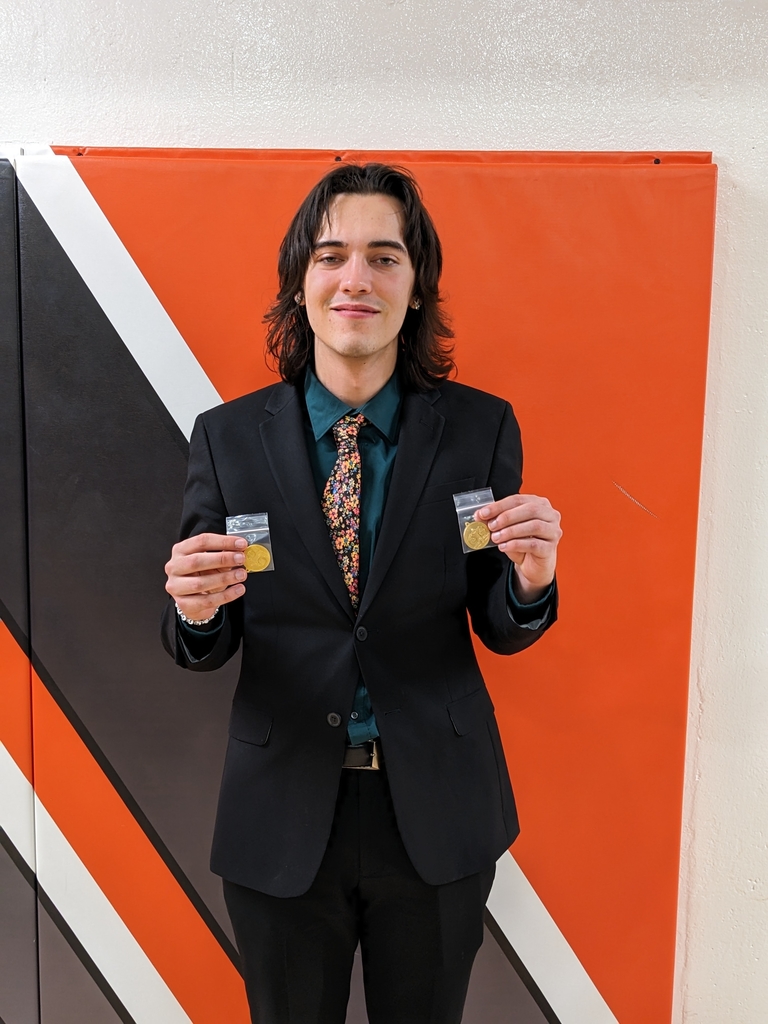 This crew competed in the Bellevue University Quiz Bowl Invitational today. They went 1-2. Thanks to Mrs. Allen for taking them. 🧠✨ #GoScouts

Thank you to 402 Floral for hosting the FFA Floriculture Team in preparation for state contest at the end of the month. We appreciate your expertise and support!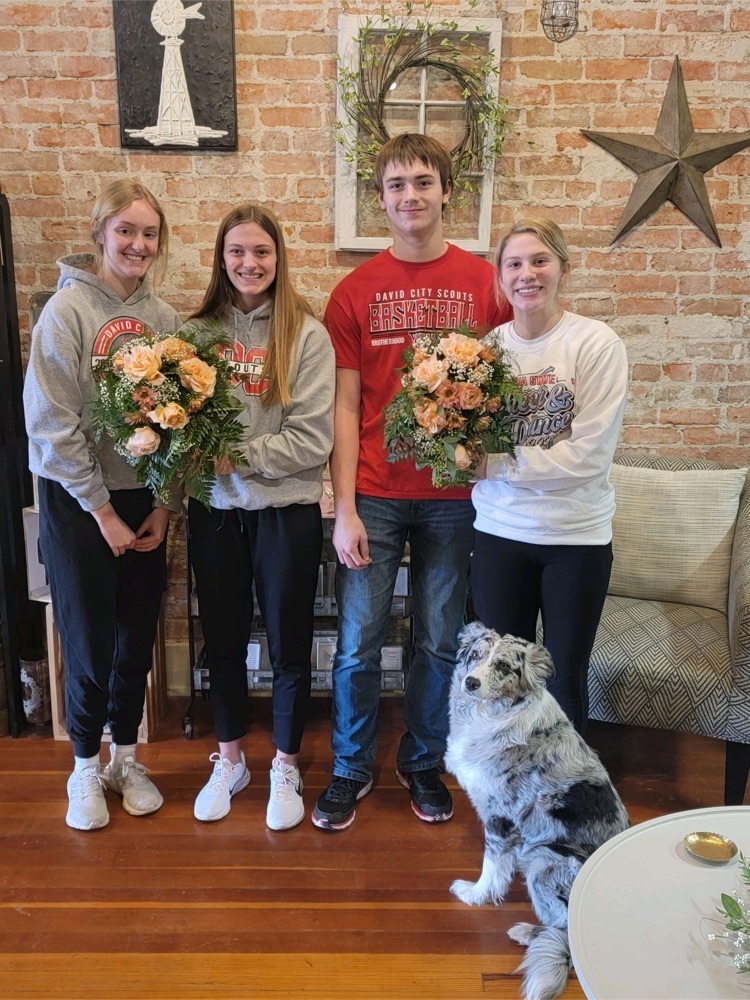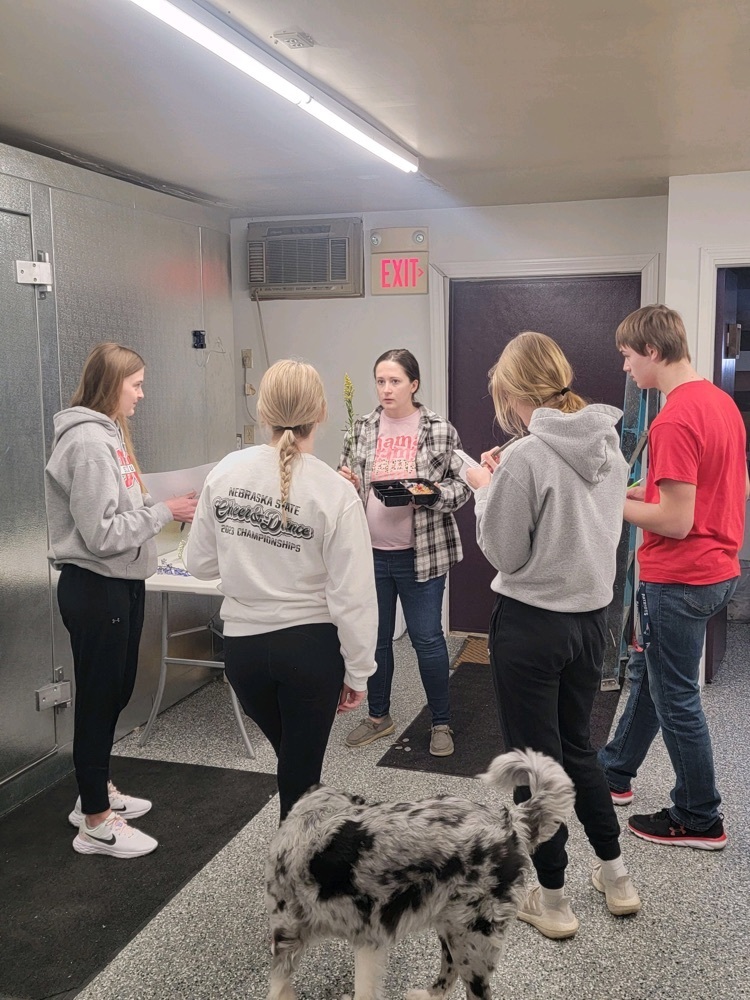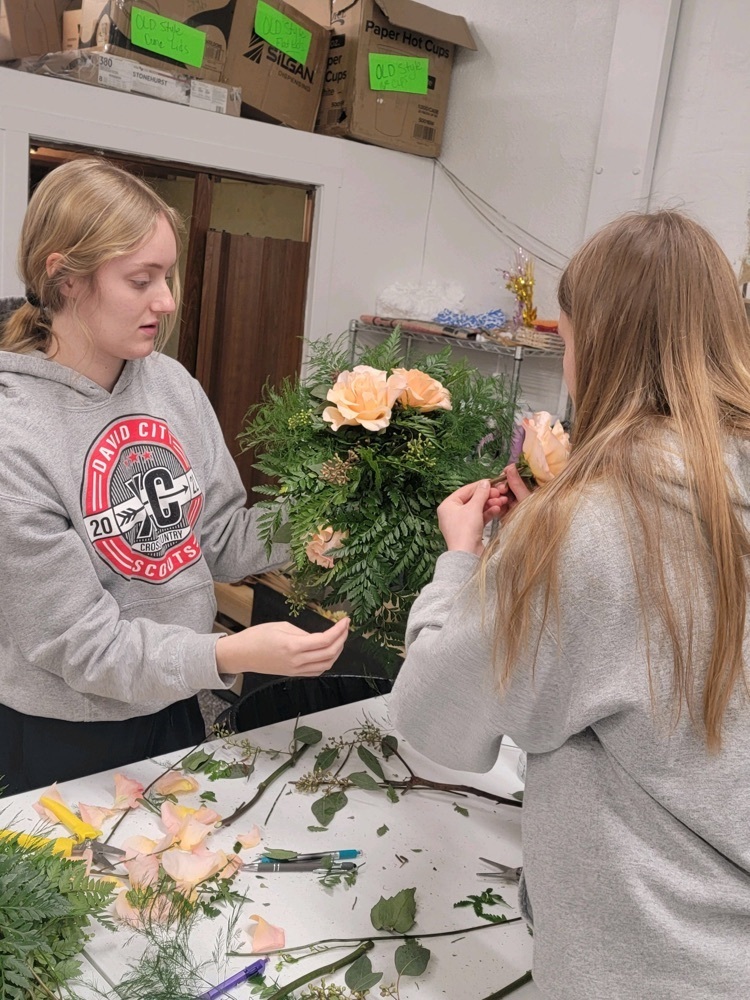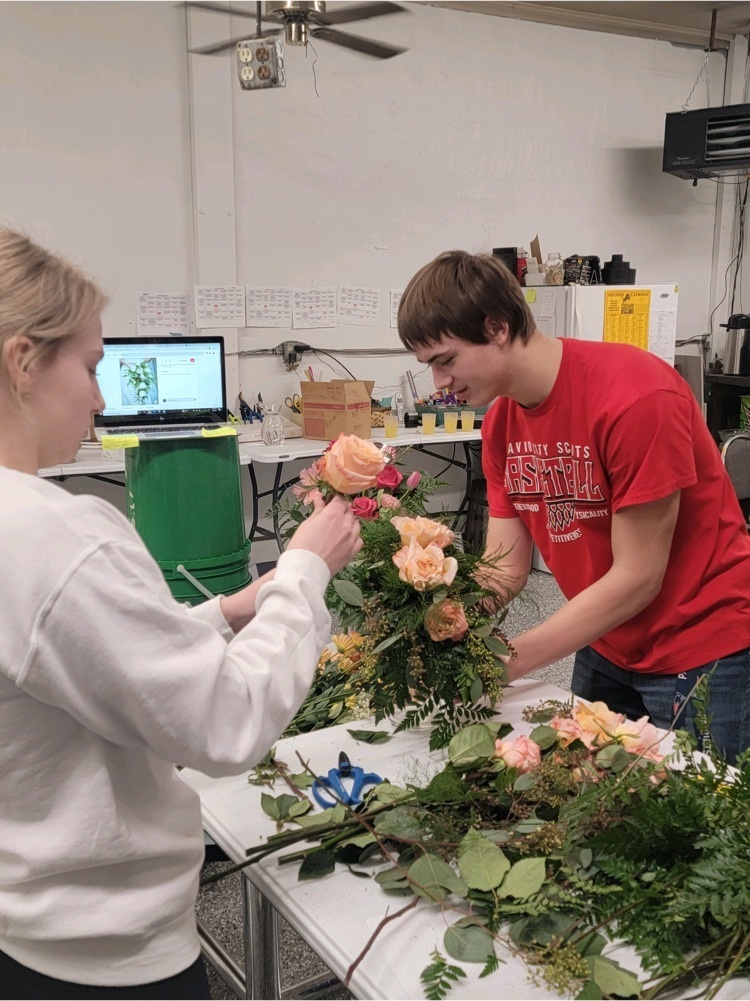 The 7th grade quiz bowl team ended their day 2-6. The 8th graders finished 3rd in their pool with a 5-3 record. It was a fun day at Thayer Central! 🧠✨ #GoScouts

These DCMS Quiz Bowlers are ready to compete at Thayer Central! 🧠✨ #GoScouts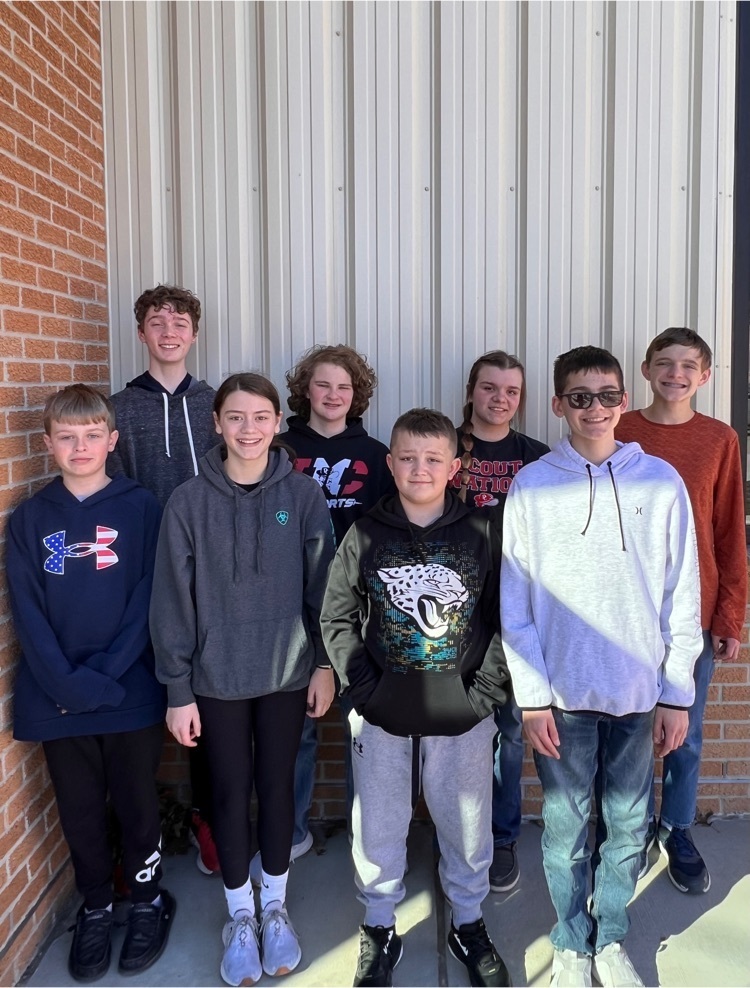 David City Esports had a great time competing in Starcraft and Super Smash Bros at the Grand Island Northwest Spring Esports Tournament. Several players received medals. HS Smash Division 3rd - Jayden, Wesley MS Smash Division 1st - Ian, Jackson 5th - Trevor, Trevin Starcraft 1st - Justin 2nd - Stanley 5th - Zayne 6th - Aidan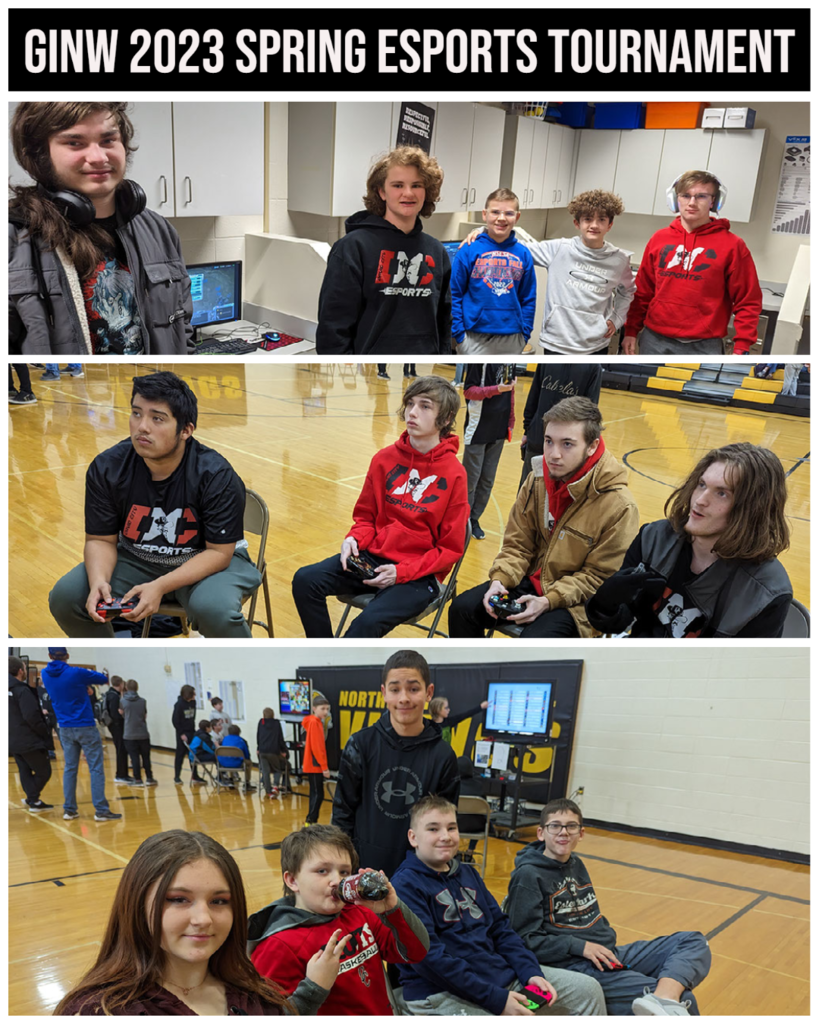 Congratulations to Avery Couch for signing with Northeast Community College to play volleyball.
This young man achieved an incredible milestone in the midst of defeat in his final game.With 22 points last night Caden Denker surpassed the all-time scoring record at David City.The The record now stands at 1,312 points, passing Kyle Hilger by 5 points. Congratulations Caden!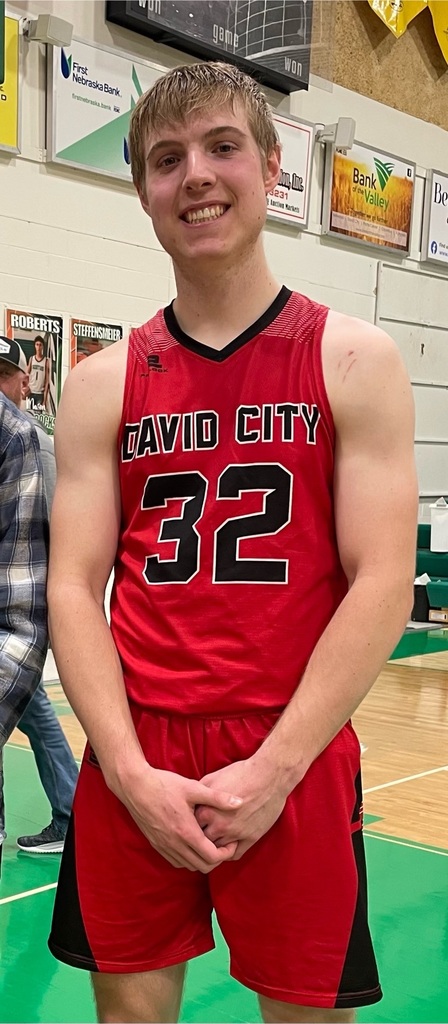 Despite their season ending in defeat in the sub district final, our boys basketball team capped off an incredible season. The team finished with a 16-9 record (tied for the most wins since '10-'11) An amazing 13 win improvement from a year ago to go with their Conf. Runner Up!

Scout Basketball. Men's Sub-Districts. DC comes up just short, falling to Scotus 56-50. Our guys left it all out there, as they always do. Win or lose, I'm really going to miss watching this team play. Well done, Scouts. Well done! #dcscouts

Scout Basketball. Men's Sub-Districts. Scotus makes 2 FT's with 0.7 sec left at the end of the 3rd to take a 40-38 lead. Scouts continue to show good offensive patience. Shot selection is good. If we can catch one break down the stretch, it may be enough. #dcscouts

Scout Basketball. Men's Sub-Districts. Denker with the buzzer beater right before halftime to help DC pull even with Scotus 26-26. Scouts are finding the shots wherever they want them. We just need to tighten up the defense and stay out of foul trouble. #dcscouts

Scout Basketball. Men's Sub-Districts. It's as crazy at the Dowd as you would expect for a Sub-District final. Scouts trail 17-15 after one. Both teams giving everything they have to this point! Dubbs got us going by scoring our first 9! #dcscouts

Speech parent night is Friday, February 24 at 6:30 p.m. Please talk to your speech team competitor for more information.

The DCHS quiz bowl team moves on in the 64 team KTCH contest with a victory over Logan View! They will compete in the round of eight on Tuesday, February 28th at 10:30. Listen live at waynedailynews.com ✨🧠 #GoScouts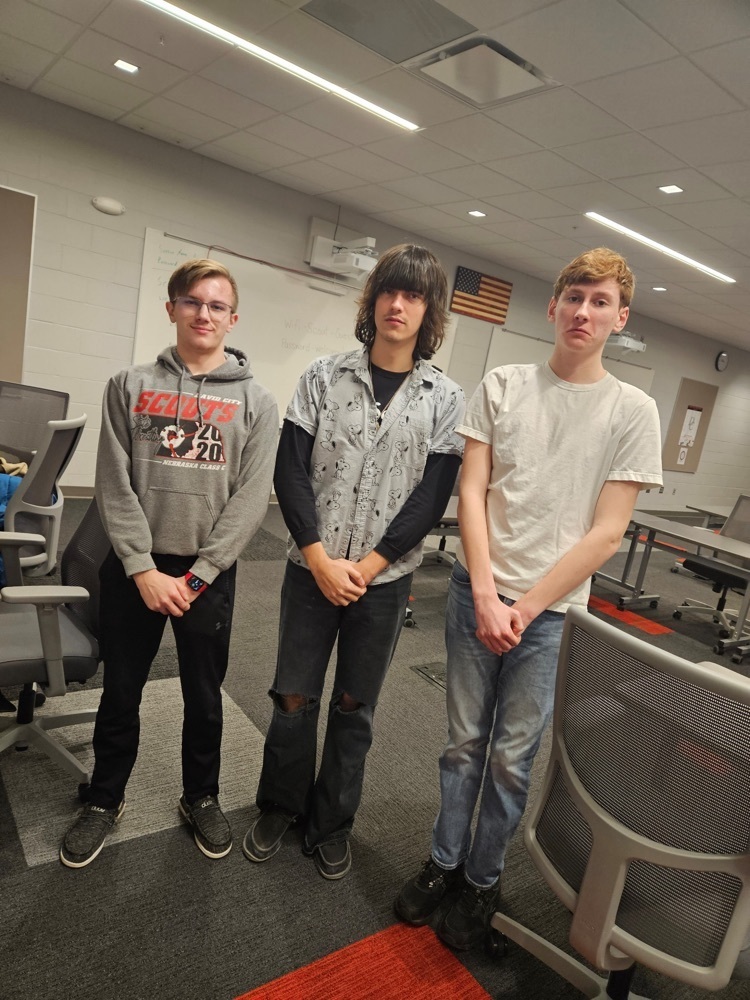 Scout Basketball. Men's Sub-Districts. DC prevails over NBC 67-48 to advance to the Sub-District Final Thursdsy. Denker 24, Hlavac 16, Dubbs 12. 4th quarter was no masterpiece, but it feels great to be playing on Thursday! #dcscouts

Scout Basketball. Men's Sub-Districts. DC with a huge 3rd quarter, as we double our lead over North Bend to 53-33. Denker leads the way with 22, Dubbs has 12, and Hlavac with 9 heading into the 4th quarter. Time to finish strong! #dcscouts