SCOUT HS TRACK - Monday, April 4th at Aquinas beginning at 2:00.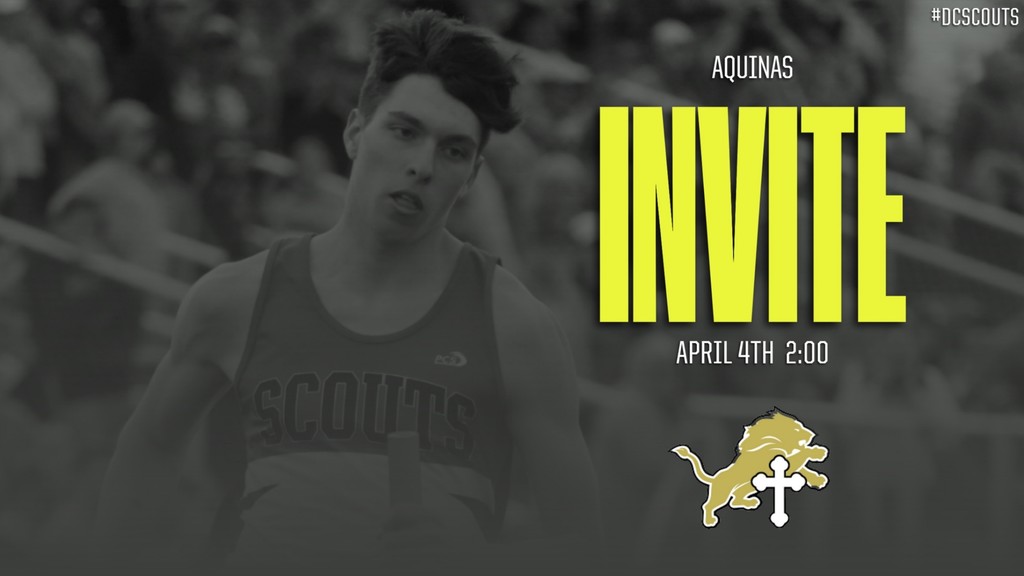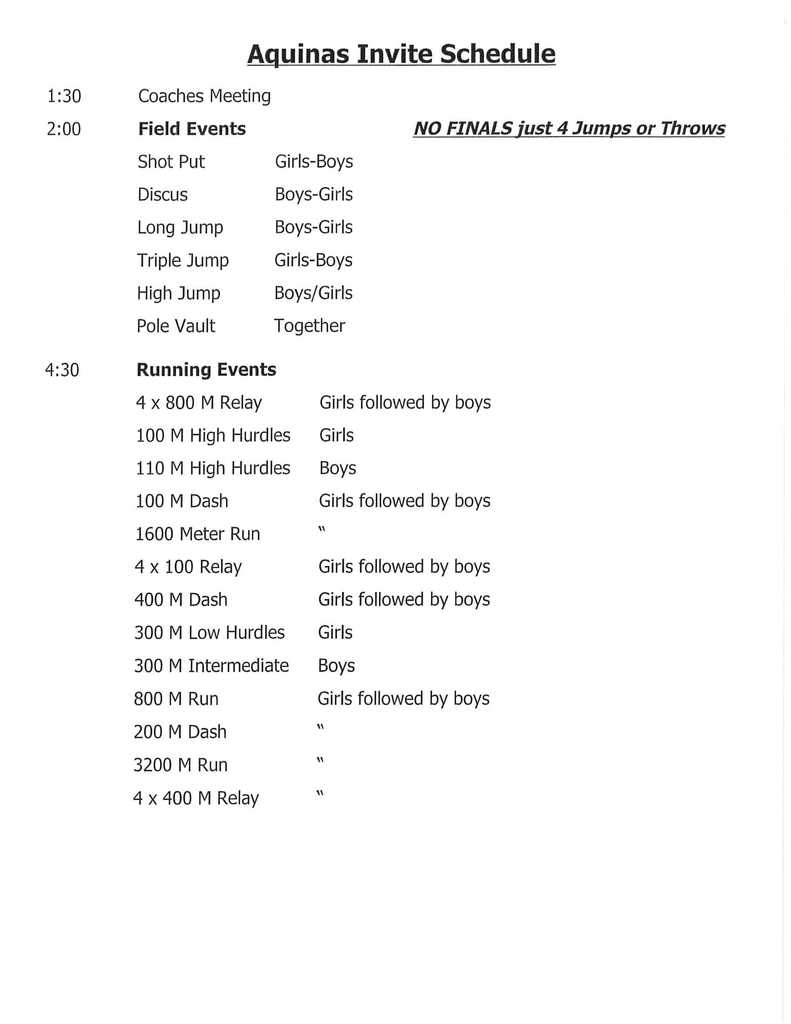 SCOUT GOLF - Monday, April 4 at Plattsmouth.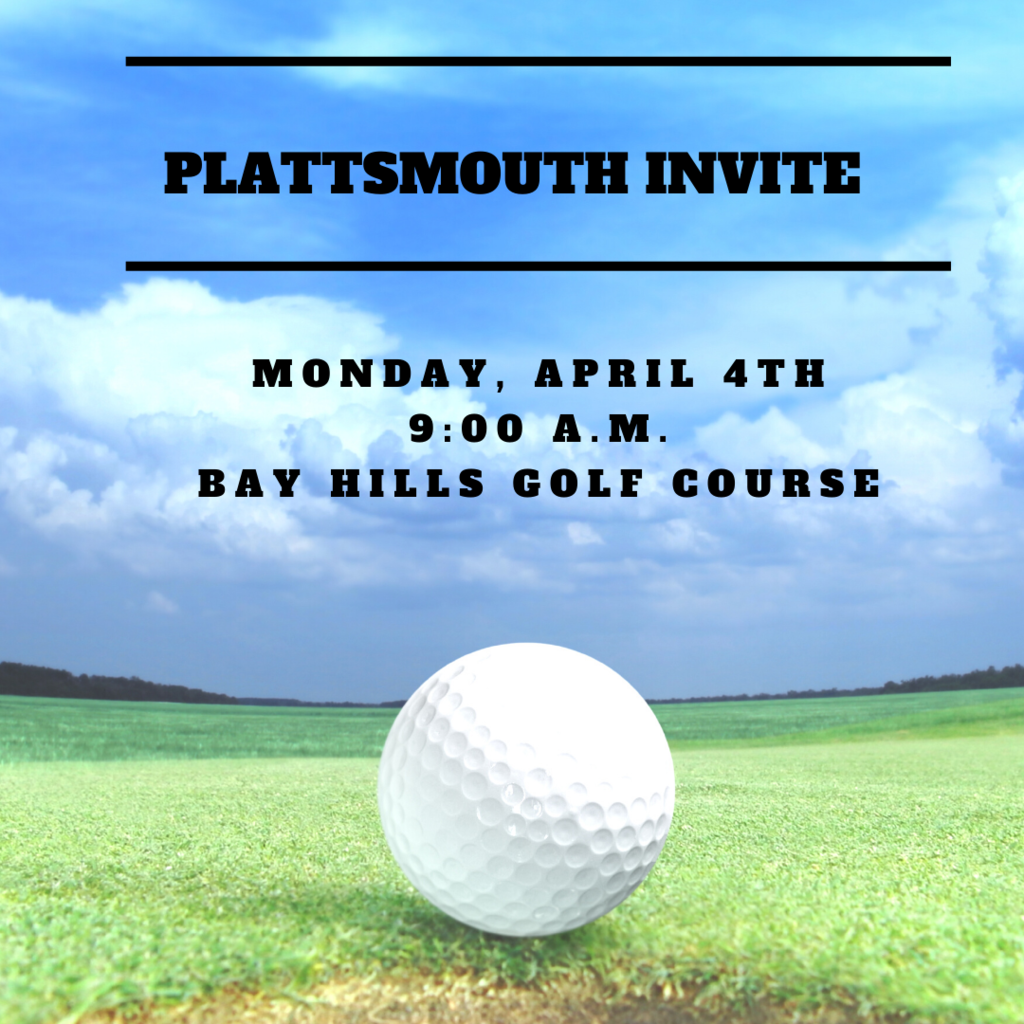 Congratulations to Brett! He is our first Esports scholarship recipient, and will be playing next year on Concordia's Esports team!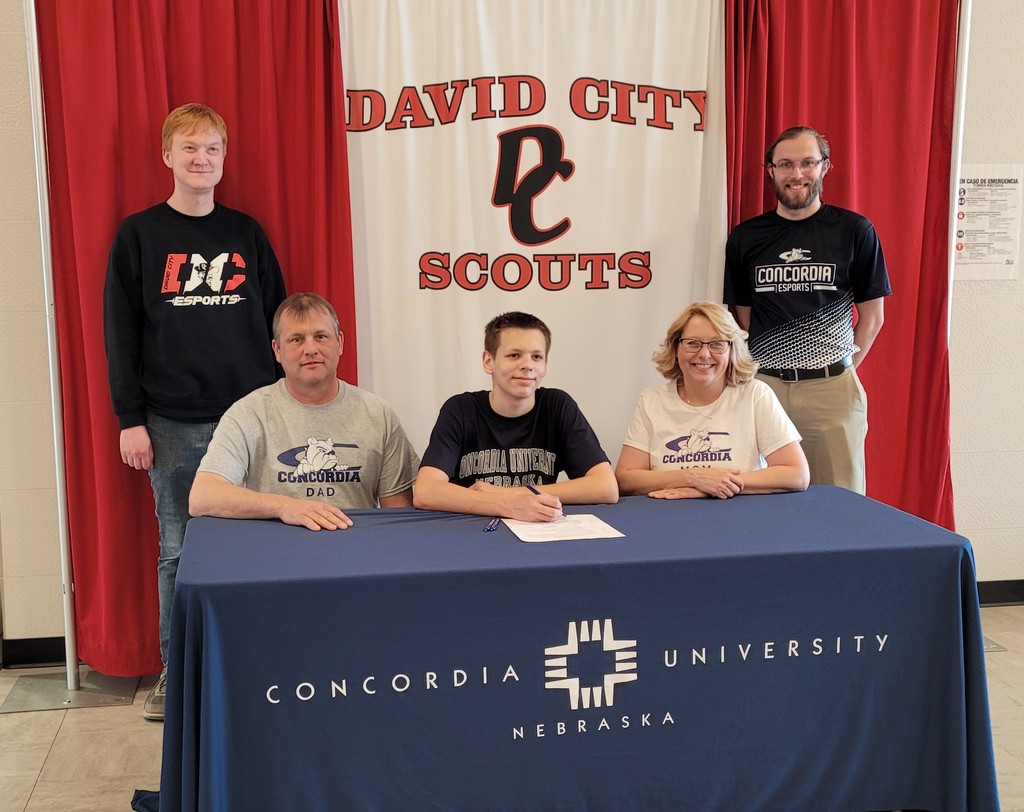 David City FCCLA members heading to the opening session of the 2022 state leadership conference. Good luck at STAR event competitions Monday!
Pep rally for the speech team headed to state. Every qualifier performs a portion of their speech event for the student body. Good luck at state!
Congrats to the middle school speech team. They earned 2nd place at the DC Middle School Invite. Results: Declamation-Jesse Divis 6th Duet-Abby Lindsley & Rylan Svoboda 5th, Brittin & Hayden Valentine 4th Entertainment-Ellie Bales 5th, Caelan Olson 3rd, Hope Aldrich 2nd Humorous-Paul Tebbe 2nd, Brittin Valentine 1st Informative-Shelbea Reed 6th, Rylan Svoboda 4th Persuasive-Alaina Andel 2nd, Rylee Thoendel 1st Poetry-Hayden Valentine 4th Serious-Kaylee Bartak 5th, Abby Lindsley 2nd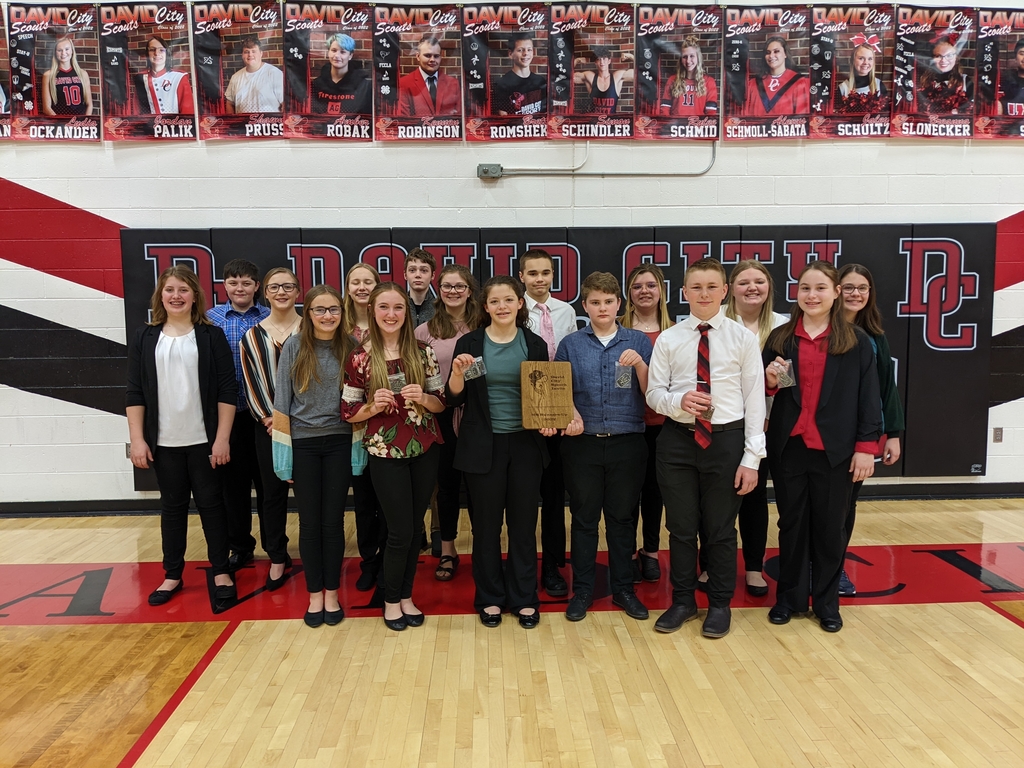 DARE graduation for 5th & 6th grade. Thank you Deputy Schnell!

ESPORTS - Saturday, March 12th. 10:00 am. David City Invite.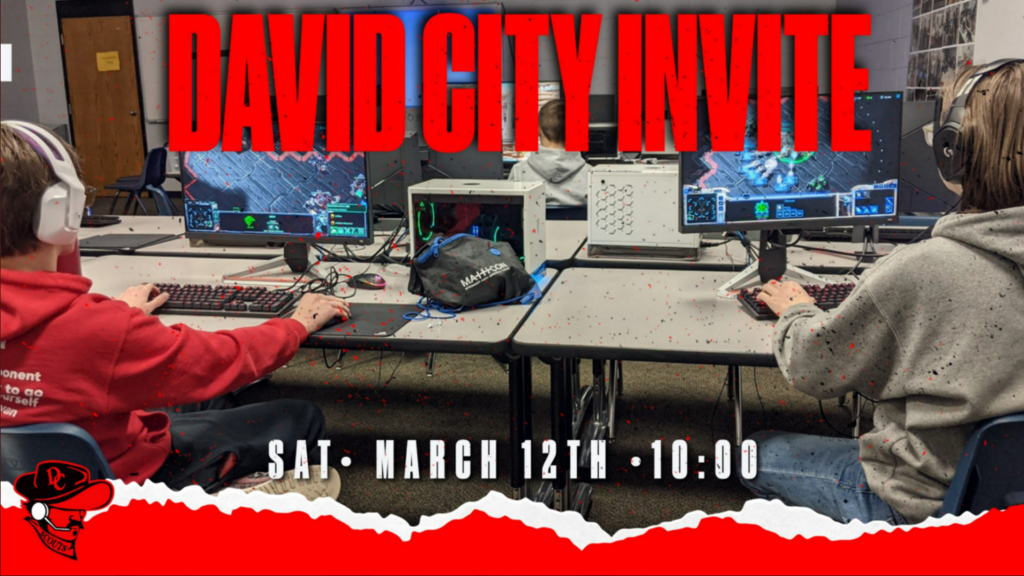 Esports has been doing well this season. Our Smash teams are continuing their winning tradition from last year, and our two Starcraft players who just picked up the game this year have been improving quickly.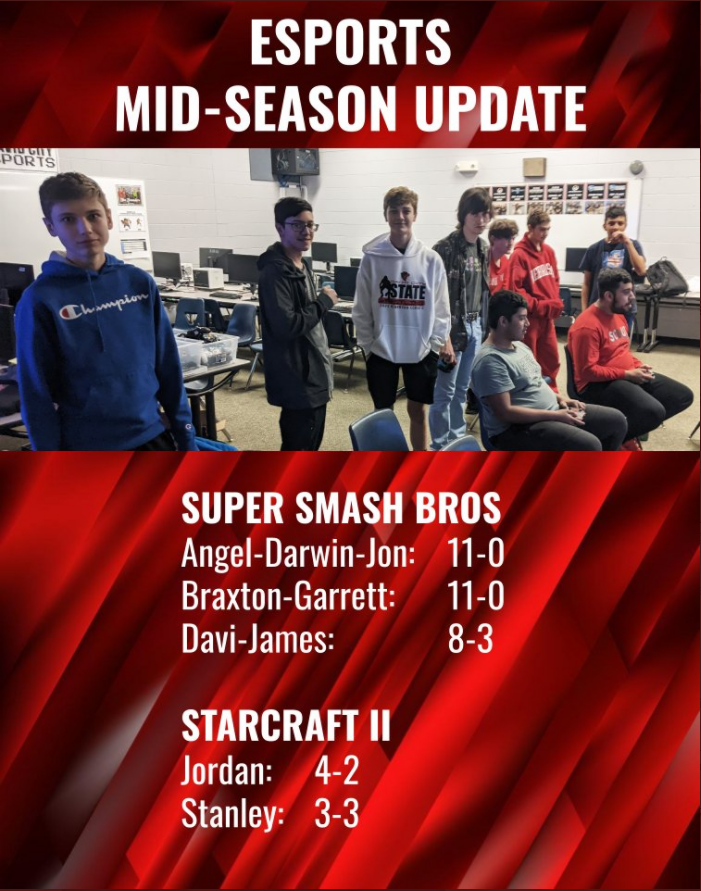 Orders due to Tom Van Winkle by March 17.

SCOUT JH QUIZ BOWL-Saturday, March 5th David City Invite!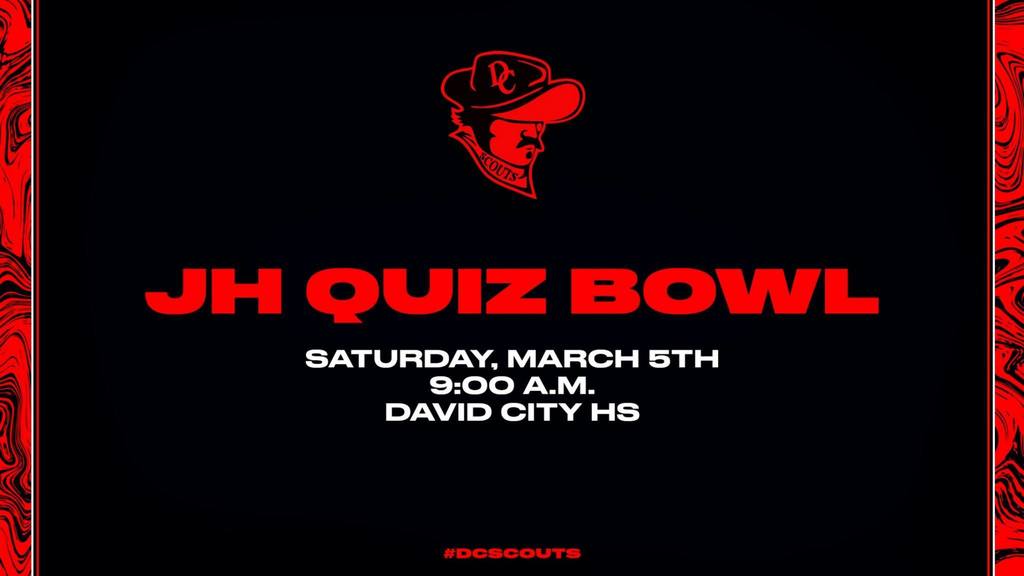 Congrats to the Speech Team for being district champions!!!